Largho – The classic format
Largho control panels combine the highest functional demands in a clearly structured format. The special mounting dispenses with visible fastening elements, so that Largho control panels lie almost flush on the wall. The standard module width of 80 mm and module heights of 80 to 230 mm provide sufficient space for individual design. The rectangular buttons can be designed without or with RGB status. Largho buttons with RGB status are illuminated all around, so that each button can be located even in the dark. All Largho control panels have an acoustic signal generator to support button actuation or to signal alarms.
Largho Type X
Classic room control panels for the functions switching, dimming, value setting, blind and sun protection, scene recall and scene storage and many more. They can be realized with 1, 2, 4, 6, 8, 10 and 12 buttons.
Largho RX
Theses room control panels complement the functions of Largho X series with a powerful PI temperature controller for individual room control. The controller can be parameterized for heating, cooling and for heating and cooling including fan control. An OLED display can show typical controller data as well as alarms, messages or other KNX sensor data.
IPAS control panels are highly customizable. A wide range of selectable surfaces such as aluminum colors, RAL and effect colors is available for this purpose. The buttons are available in flush or raised versions. Customer-specific engravings are also possible.
Installation & Connection
Installation

For installation in drywalls or for flush-mounted installation, IPAS offers appropriate installation boxes. The Largho panels are clamped into the flush-mounted box and kept stable by spring force.


The adjustable plaster compensation allows the optimal adjustment for the fastening. This type of assembly also allows installation in suitable cut-outs, for example in furniture or thin-walled surfaces.
Connection
IPAS control panels consist of one unit and are run solely with bus voltage. An additional power supply is not required.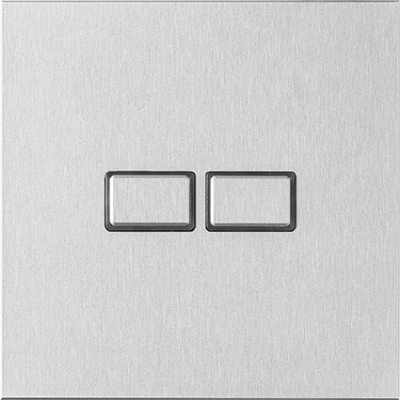 Largho X2
Order no. 60113-02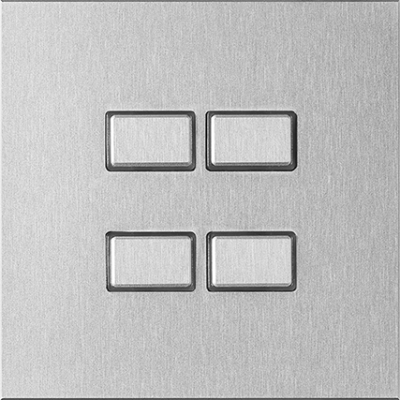 Largho X4
Order no. 60113-04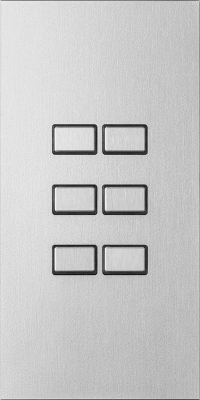 Largho X6
Order no. 60113-06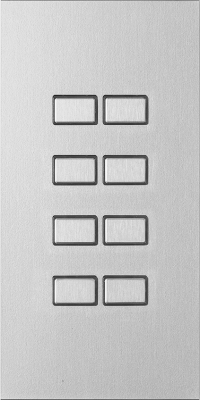 Largho X8
Order no. 60113-08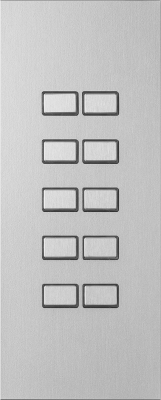 Largho X10
Order no. 60113-10
Largho X12
Order no. 60113-12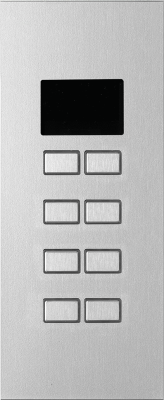 Largho RX8
Order no. 60413-08

Largho RX10
Order no. 60413-10

Largho RX12
Order no. 60413-12